I love crocheting flowers! They are great to embelish clothing or accessories and the best thing - they only require small amounts of yarn.
*Disclaimer: This post includes affiliate links.
Book Review: 100 Flowers to Knit and Crochet" by Lesley Stanfield
I love this book! There are beautiful patterns for both knit and crochet flowers. Actually there are not only flower patterns, but leaves, insects and some fruit and vegetables as well.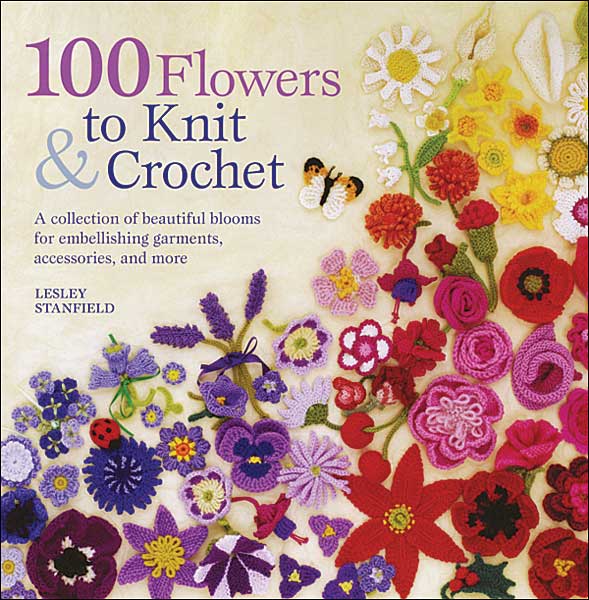 The thing I like the most is that the crochet patterns have both written instructions and crochet charts.

At the beginning of the book you will find useful information about yarn, needles, hooks, a table of crochet symbols and abbreviations (knit and crochet), after care instructions with standard laundering symbols.

The patterns are structured based on skill levels as basic, intermediate and advanced designs.

For example, the Centifolia Rose is rated as a basic design.


The Daffodil is an intermediate design.



The Auricula is an advanced design.


The last chapter of the book gives you some ideas and suggestions how to use the projects made.

I really enjoy this book! I hope you will love it also! Happy Crocheting!

br />
Don't miss out new free crochet patterns, tutorials and other updates from My Hobby is Crochet! Subscribe to the Free Newsletter and follow My Hobby is Crochet on Facebook, Pinterest, Twitter, Google+, Instagram and Bloglovin!